The StairwAI project aims to provide a service for matchmaking for users of the AI-on-Demand platform, such as low-tech SMEs, to easily find AI assets, experts, knowledge, hardware resource providers and much more.
Project Context: Enriching the AI-on-Demand Platform
• The AI-on-Demand Platform is growing as a common one stop shop to guarantee access to AI assets (tools, data sets, experts, papers, courses etc.) and to unite the European community of AI stakeholders.
• Existing platforms still out of reach for low tech users especially SMEs.
• The European AI-on -Demand Platform could have a tremendous impact on the European industrial ecosystem and on European welfare in general if it becomes a Stairway to AI for low-tech users.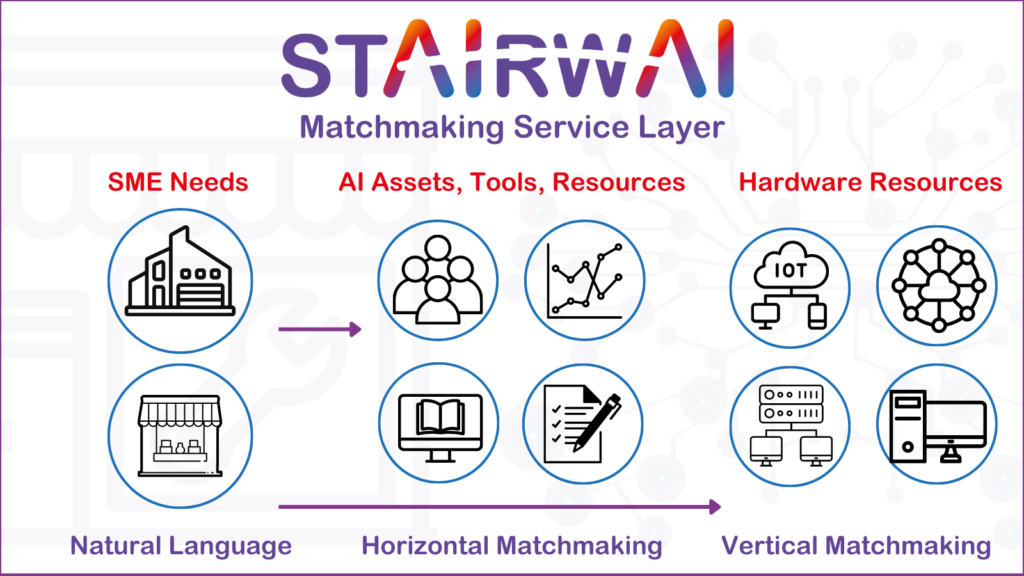 In the StairwAI project we aim to ease the use of the AI on-demand Platform by developing a number of tools to allow non-tech users to easily access and connect to the resources that they need to enhance their business. We have set ourselves some ambitious targets but we are confident of offering the European community something of true and lasting value.
Michela Milano
Project Coordinator