Meet Senso4s, Beneficiaries of the StairwAI 1st Open Call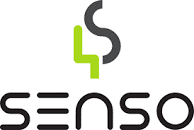 This week, we present to you further information regarding Senso4s, beneficiaries of the StairwAI 1st Open Call. How exactly are they making a significant impact on the world? Continue reading to discover the answer!
Who are you?
At Senso4s we innovate, develop and produce IoT products solving various industrial, domestic and leisure time challenges.

What is your project about?
AI4Production was aimed toward detecting rare anomalies on our electronics by means of AI with the purpose to eliminate the need for manual labour.

In what ways did the StairwAI support programme contribute to the development of your solution?
It offered us the resources for implementation, provided mentorship by technical and business mentor and provided the list of certified AI providers.

What notable accomplishment stands out as the biggest success you have achieved as a result of your participation in the StairwAI programme?
Integration of a new quality control feature in our existing production line of two of our serial products.