How is AI Helping the Geology Industry?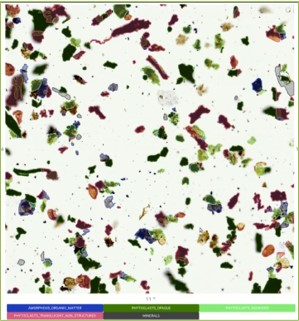 AI's transformative impact on various aspects of our world is no secret. Recently, we had the opportunity to engage in a conversation with the remarkable individuals who emerged as champions from the inaugural StairwAI Open Call. During our discussion, we uncovered a collection of captivating narratives that we are excited to share with our community. One intriguing topic we explored was the potential benefits of AI in the field of geology. To gain further insights, we invite you to delve into the interview and discover the fascinating details.
Chronosurveys Lda
Please introduce your company in one sentence.
A. Providing solutions in geology

Kindly provide a one-paragraph description of your project.
A. BiostratAI allows an automatic analysis of visual biostratigraphic data (microfossils), dramatically reducing observation and interpretation time. The solution is used in industries working with subsurface data (energy, carbon sequestration, mining) and museum and university collections.

In what ways did the StairwAI support programme contribute to the development of your solution?
A. StairwAI provided access not only to funds, but to a pool of AI experts that developed the solution. The community was also useful to know other companies and institutions that work on similar topics.

What notable accomplishment stands out as the biggest success you have achieved as a result of your participation in the StairwAI programme?
A. Our company moved from AI-aware to AI-proficient and are actively providing services in computer vision.
Isn't that interesting?
We encourage you to stay tuned for the upcoming champion stories, along with the exciting AI solution that was developed through the invaluable support of the StairwAI programme!